Ka'imi is a SAG / AFTRA / EQUITY actor, working professionally since she was 2 years old. She was a competitive gymnast for 5 years and is also a dancer and jazz singer. She is a 7th-degree black belt in Kempo with 30 years of experience. She also trained in Kung-Fu (13 years), Aikido (20 years) and Arnis stick fighting. She has held the world record for female ice breaking since 2010 and she was named one of the "Top 10 Female Martial Artists in the World" in 2013. Continue From 1993-1999, she was rated #1 in 3 regions. She has been featured on the cover of martial arts magazines around the world.


Ten years ago, when her daughter was an infant, Othentik Gym CEO and founder Ka'imi Kuoha needed a way to get back into her training regimen. The mother and baby classes she found at the time were limited, and much of the inspiration for Othentik Gym grew from that need for a space where mothers could work out with their babies, rather than just placing them in day care. The Othentik Mini & Me Bootcamp program allows moms to meet their own fitness needs while spending quality time with their babies. To make things even easier, there are classes for older siblings at the same time, so the whole family can enjoy the benefits of an active life. Throughout her years of training as a martial artist, Ka'imi found that she needed to learn various styles of martial arts, and even different disciplines like dance and yoga, to become a balanced athlete. She spent a lot of time traveling from studio to studio for those classes and even to other states and countries.


At OTHENTIK Gym, Ka'imi and her partners have created a place where students can access a well-rounded training curriculum, with world-class teachers from many disciplines, all under one roof. Her ultimate goal is to is to be an example for her daughter; to empower her, and all women, to create a healthy world for themselves and their families.
Nolan has competed in full contact fighting since he was 16 years old. He is a certified Group Fitness, Personal Training, and Strength Training Professional (NASM). Nolan began his teaching journey at an early age by learning from and observing the teaching styles of many excellent instructors that he's had over the years. Prior to teaching formal classes, he worked with friends who needed direction. Now, he teaches martial arts, boxing, strength, and conditioning, and grappling. Continue His passion is showing people that they can achieve an active lifestyle regardless of age, fitness level or any other physical limitations. He sees mentors as people who have learned through their own success as well as many challenges. They understand that trust and respect are earned over time and never something simply expected or demanded. He believes that a mentor accepts others for who they are but also for who they could become.
Laura is a professional ballet and modern dancer and a classically certified Pilates instructor. She began her Pilates training in 2000 while dancing with the State Street Ballet in Santa Barbara, CA and she continued to incorporate the method into her daily training regimen. In 2010, she moved to New York City to dance with the Lar Lubovitch Dance Company. When she retired from her performance career, she completed her 650-hour Comprehensive Pilates certification through Power Pilates.

She taught for a wide variety of institutions while living in NYC, including dance intensives at the Joffrey Ballet School and Lar Lubovitch Dance. Laura has recently added the role of mother to her resume and in addition to Pilates, also teaches "Mini & Me", a fitness class for parents and their babies.
Laura strives to help her students push themselves past their perceived limits with encouragement and humor. At the same time, she respects that everyone has different strengths and weaknesses, so she tailors classes with various modification options in order to meet everyone's individual needs. Above all, she asks each person to listen to their body and trust their instincts. "My goal is to provide a fun and safe class environment while building strength, flexibility, and stamina."
Dru is a decathlete who trained professionally to qualify for the Olympic Trials and was sponsored as an Under Armour Athlete for 3 years. He attended Dartmouth College as a 2-sport collegiate athlete and was a 4-year starter for both Football and Track & Field. He was a 2-time Ivy League Heptagonal Games Champion for Decathlon and an NCAA Regional Championship competitor for the javelin. He was also a US Championship competitor for the javelin. Dru discovered that training in multiple disciplines was the key to success as an athlete and in everyday life, including parenting his son Phoenix. "I enjoy working with athletes of all levels to help guide them to being as well-rounded and functional as possible so that they can be outstanding in all that they do." He also believes in the necessity of mental work for athletic achievement and finds yoga to be a powerful tool in implementing the mind/body connection. He is currently working towards certification as a yoga instructor so he can share that tool with anyone he mentors.
Meleah has been a dancer all her life, beginning with classical ballet, tap, jazz, and gymnastics, and she has been a professional belly dancer for 25 years. She is also a dance teacher, fitness instructor, model, makeup artist, and style advisor. In class, Meleah motivates her students with gentle but firm encouragement. She doesn't believe in "good enough" and she wants everyone in her classes to experience the success that comes with striving to be better than good. She firmly believes in the adage, "to get what you've never had, you must do what you've never done." She acknowledges that as we age, we may have to work harder to maintain optimum health, but she believes that with determination, a 60-year-old can still have the same fitness level as a 40-year-old. Her mission is to help her students of all ages to look and feel their best from inside to outside and top to bottom through health, fitness, nutrition, and beauty.
Dan has trained in martial arts for over 30 years and has a 6th-degree black belt in Kempo. He is also an avid climber, with years of experience climbing all over California including Yosemite and Joshua Tree. His favorite place to climb is Holcomb Pinnacles near Big Bear. The sport requires flexibility, balance, strength, problem solving, and dedication; skills that he uses in martial arts and passes on to his students.

A software engineer and father of two, Dan has spent many weekends on the soccer field with his kids' teams as a coach and referee. He gives that same level of dedication to his students, helping them develop their martial arts skills by giving them a strong foundation on which to build. As a mentor, Dan encourages his students to set personal goals to maintain their motivation. He feels that conditioning is important to be able to do the basics, as is getting things right the first time. "Unlearning bad habits is the hardest thing to do, so starting with the fundamentals is critical to success."
Roxie believes in the importance of using dance as a tool for self-expression. She began dancing and participating in theatre as a child, and her passion for performing grows each day as she works with local theatres and dance organizations. She believes in always absorbing new knowledge, and continues to study dance and theatre as she works toward degrees in dance and education. She is elated to have the opportunity to share her art and training with young minds and future dancers. As she teaches students about different styles of modern and jazz dance, they'll learn fundamental dance techniques. Through practicing a combination and learning how to change it, they'll see how music and timing can alter a dance phrase, and ultimately, how the concepts of time and space affect everything.
Brittany's passion for yoga inspired her to study and travel and she was the first student at California State University Monterey to complete the exchange portion of her Global Studies degree in India. After she completed her BA, she explored further, spending a year backpacking solo and then completing her 200-hour yoga teacher training certification in Rishikesh in northern India. As part of her education and during her travels, she became familiar with Hindi, Sanskrit, and several eastern religions and philosophies while she deepened her yoga practice.

In her classes, Brittany views herself as a guide, helping students to see possibilities, providing them with tools so they can teach themselves, and leading them through the steps required to reach a goal. When she hears "I can't," she encourages students to focus on breathing to embrace the present moment, taking small steps forward, and enjoying the journey. A short time later, those same students usually find that, indeed, they can. For Brittany, the strength and flexibility benefits of yoga are valuable, but beyond the physical practice, yoga is a meditation linking breath to movement. She feels the teachings of yoga include patience, self-love, compassion, confidence, and understanding that it's not only about getting to the final pose, but also learning about oneself along the way. "I encourage students to take their yoga off the mat; live your yoga in everyday life."

Brittany teaches Hatha, Vinyasa, Power Vinyasa, Yin, Yoga Wall, Yoga for Climbers and SUP (Stand Up Paddle Board) Yoga. In addition to teaching and practicing yoga, she is a rock climber and an avid outdoor enthusiast. Private Training Sessions The first step in private sessions with Brittany is determining a goal, whether it's recovering from an injury, learning to be calm and present in everyday life, or building strength or flexibility. With an emphasis on correct alignment and breathing techniques, she guides learners through a gradual series of steps at a pace determined by the individual. Steady progress forward helps students realize their potential and find their inner power through yoga.
Originally from Houston, Sarah grew up taking dance classes and later became interested in sports. She earned a BS in Exercise Science at Southern Arkansas University where she attended on a volleyball scholarship. She went on to work in cardiac rehab, and she experienced first-hand what a difference it can make when a person embraces an active lifestyle. A love of travel led her to China where she began to study Chinese medicine, acupuncture, and how eastern and western medicine can work hand in hand. She also spent time in Thailand volunteering at an animal shelter before taking a job as an activities director for a travel agency.

In July 2018, when she was ready to settle down again, she came to San Diego and she is now teaching yoga as much as possible. Sarah feels that her training truly began when she took her very first yoga class just out of college, a Baptiste Vinyasa flow. She loved how strong yoga made her feel, both physically and mentally, and she found it to be even more challenging than her collegiate strength training workouts. Inspired by the teacher of that first class, and also by her previous schoolteachers, coaches, and dance teachers, she felt called to share her passion for yoga by becoming a teacher herself. She values how yoga helps her and other practitioners stay grounded, humble, driven, accountable, and authentic.

Private Training Sessions
Sarah's ideal students are highly motivated, and her training sessions begin with determining both short- and long-term goals. In her classes and private training sessions, she shares the lessons of the Baptiste style, which emphasizes breath, heat, flow, gaze, and core stability. She values open communication and feels it's important to discuss any limitations before starting out. This allows her to modify exercises and fitness plans for safe and effective workouts.
Briana was working in the medical field as a nursing assistant when she first became interested in yoga for the physical health benefits. As her practice developed, she found that she had an increased ability to cope with high stress situations. She developed a more positive outlook on life, living more mindfully and with more respect for herself and others. Seeing how the mental benefits of yoga improved her life off the mat, she became interested in teaching yoga and she has shifted her professional focus to a more holistic and mindfulness centered approach to wellness.

In addition to practicing yoga, Briana loves dance and art and she is learning to sew as part of her newfound passion for supporting and creating sustainable fashion. Briana loves teaching yoga to children and she concentrates on cultivating an environment where kids can have confidence in themselves and their interests as well as respect for their peers. Building connections to personal experience is central to her methodology. She thinks about lessons she is learning in her own life and applies them to activities she is teaching the kids in class, and she always looks for ways that she can help the kids find meaning.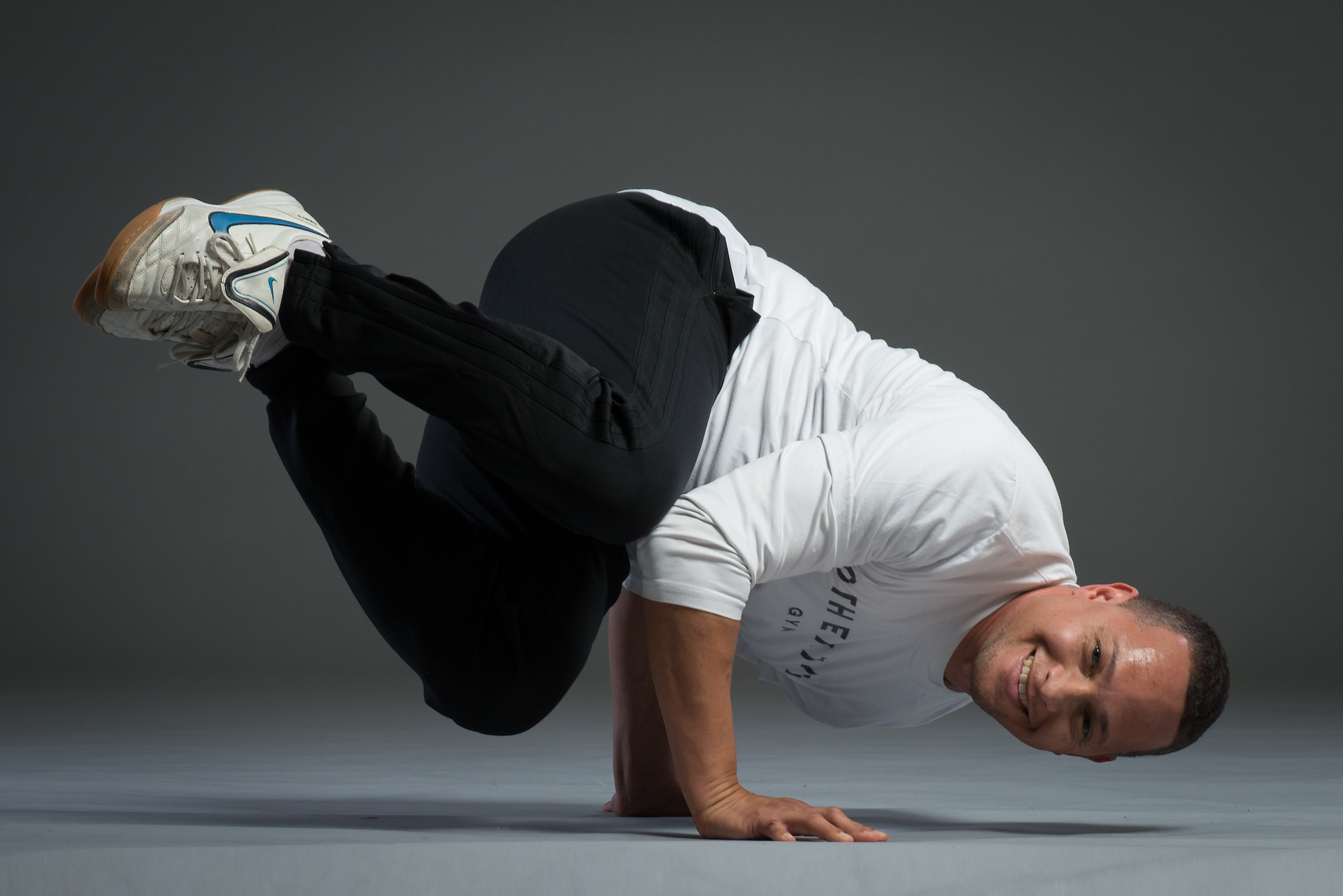 Dr. Wynn specializes in Physical Medicine and Rehabilitation. He has a private practice in San Diego and is a member of the Paradise Valley Hospital Inpatient Rehabilitation staff. He is also a martial artist with experience in Kung Fu, Kenpo Karate, Arnis De Mano, Capoeira Angola, and Sanshou Chinese freestyle kickboxing. He has a Black Sash in Green Dragon martial arts under Sifu Dwight Love.